April 12, 2012
Fort Collins, CO
Please text or call to volunteer on Sunday April 22nd to have a chance to win this cool bike! TEXT 'I wanna volunteer' to: 509.570.4422
OR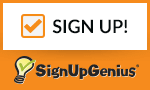 The local Poudre Canyon Group of the Sierra Club is managing the 'Zero Waste' program for a second year in a row for the Horsetooth-Half Marathon and we are in need of volunteers to donate 2+ hours of time. Zero Waste is an environmental program that removes litter impact from the race course, and reduces the amount of litter sent to the landfill by over 90%.
Zero Waste is a simple, and an extremely effective project where we divert as much trash that would normally be headed to the landfill to other areas such as: Recycling and Compost.
Last year alone we diverted over 90% of all event produced trash from the landfill into compost and recycling! That's recycling at its best, and it also reduces methane emissions from the landfill. Something to be very happy about.
New Beliguim Brewery has graciously donated a 'Fat Tire Cruiser' bike for giveaway! Tickets are only $2 each, or three for $5. I wish I could enter the giveaway, but good luck to you!
Please select a time-frame that works best for you and your friends to volunteer. All details will be provided via email and also found on our blog at: www.SierraClubPCG.org and on Twitter: @SierraClubPCG
ALL ZERO WASTE VOLUNTEERS RECEIVE A FREE SIERRA CLUB 'ECONCIOUS'
T-SHIRT and TWO ENTRIES IN THE NEW BELGIUM FAT TIRE CRUISER BIKE RAFFLE!!

(t-shirts, while supplies last and min of 2 hours volunteer time please)
BONUS:

You will receive one additional raffle entry ticket for each additional hour you volunteer. EXAMPLE: Volunteer a minimum of 2 hours for the Zero Waste Program and you receive two raffle tickets. Volunteer 3 hours = 3 raffle tickets, 4 hours = four raffle tickets! You can earn up 9 raffle tickets and a free t-shirt for volunteering!! Select as many time-slots as you wish to volunteer for.
Thank you and I'll see you there, SUNDAY APRIL 22ND.
Chair, Poudre Canyon Group
DATE: 4/21/2012 (Sat 8:00AM - 4:00PM)
LOCATION: Hughes Stadium - 2011 Co Road 21, Fort Collins MAP
JOIN OUR ZERO WASTE PROGRAM